Peel Ports rail construction on ballast bed – phase 2 completed
July 28, 2020
Bemo Rail completed fase 2 in Liverpool last week. After the successful completion of fase 1 in 2016, also fase 2 is completed to the full satisfaction of Peel Ports and McLaughlin & Harvey Ltd.
For the deep-water container terminal Liverpool2 of Peel Ports Group (UK) we installed cranes rails with concrete sleepers on ballast bed. Our own engineering department designed the solutions for the jacking- and anchoring points of the Bemo Rail ballast system and we produced them in our in-house workshop together with the buffers.
The CRMG cranes move on the 1386 meter runway rail construction in different stack fields. With 50 years of experience worldwide, Bemo Rail is an expert in the field of crane tracks for CRMG, STS, Gantry Cranes and ballast bed constructions.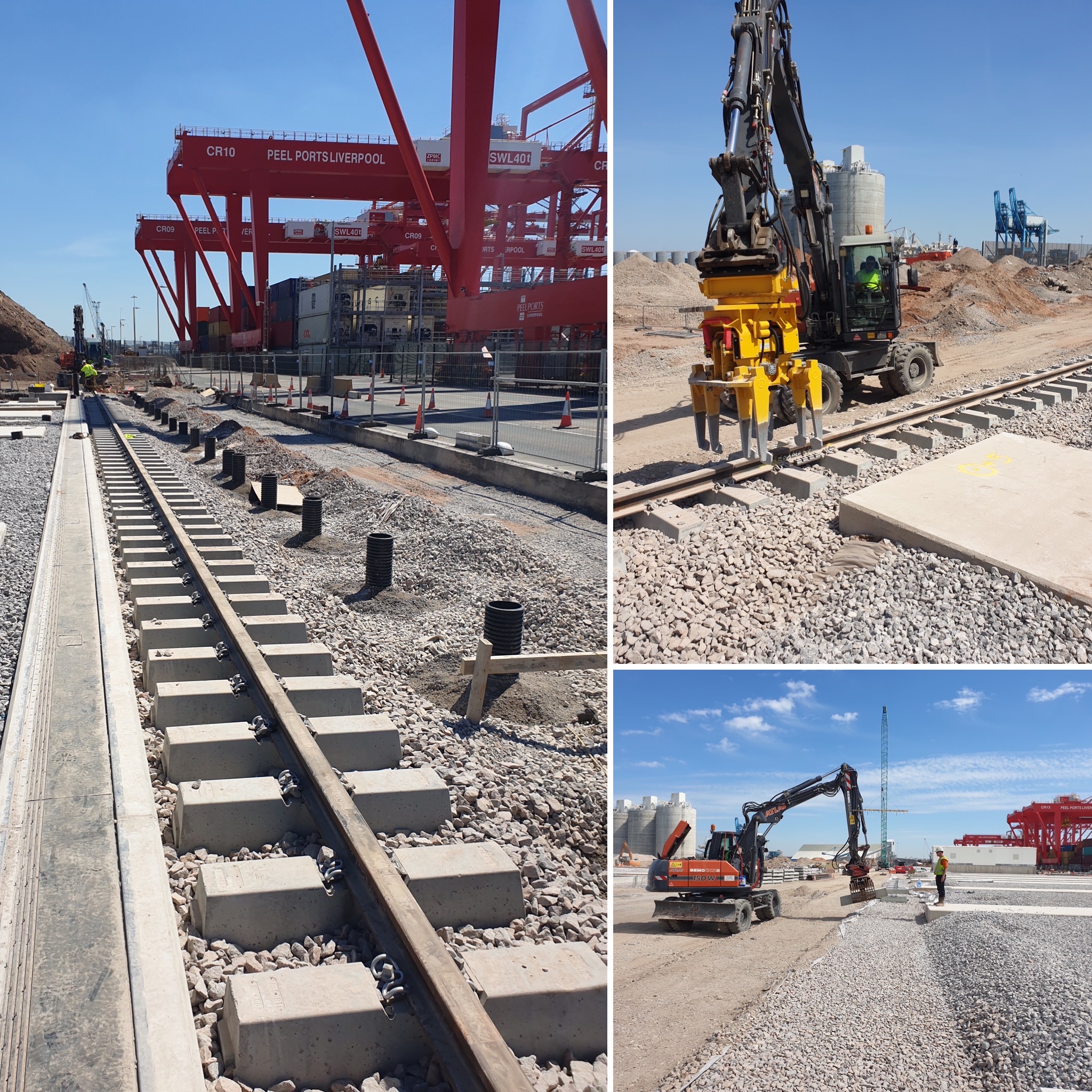 Ballast
The use of a ballast bed provides stability, dampens vibrations and drains excess rainwater. When the construction is completely filled, the sleepers can be aligned in height. With a hydraulic jack the rail is levelled in the correct position. With the specially designed by Bemo Rail tamping machine/ ballast tamper the ballast is packed under each sleeper.
Bemo Rail has its own concrete sleeper for crane-rail constructions with heavy wheel loads. The rail is mounted onto a sleeper with a strong spring clip and an elastic sole plate. The sleeper can be installed very precisely in a ballast- or gravel bed, on sand-cement stabilization, or in repak.
---