Golden Jubilee – Frans Seignette – Chef In-House Workshop
August 3, 2020
Expansion with In-House Assembly & Installation
In 1986, Bemo Rail moved to a facility in Waarland. For the first time, Bemo Rail had its own workshop. It was a great opportunity for Bemo Rail to grow and expand our services with the assembly and installation of our own rail and shunting products.
Frans Seignette, Chef In-House Workshop
After gaining experience elsewhere as a construction engineer, Frans Seignette no longer wanted to work behind the drawing table. So he opted for a job in the Bemo Rail workshop as service engineer. With his experience in construction engineering, Frans is a great asset to Bemo Rail. Today, almost 31 years later, Frans heads up the Bemo Rail workshop and is indispensable.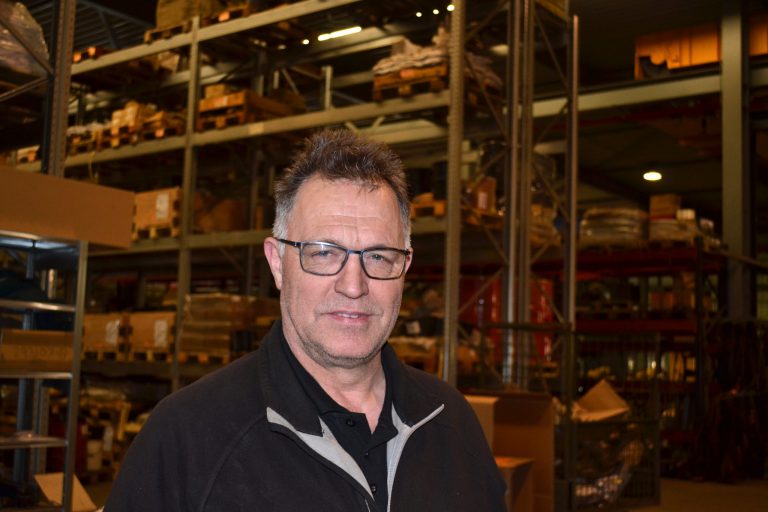 Frans: "At Bemo Rail, we excel in crane rails that require innovative solutions. We always come to a solution in good collaboration with the client. In all these years, we have gained a great deal of knowledge on how to approach tasks. We always strive for quality. We build safe, modern, durable and user-friendly shunting locomotives. We are constantly improving them. The finishing, the operating system and the traction control system, for instance. The traction control system gives more control over braking and skidding, which is especially important with remote control. We innovate to improve the product in general, and to meet customers' demands, of course."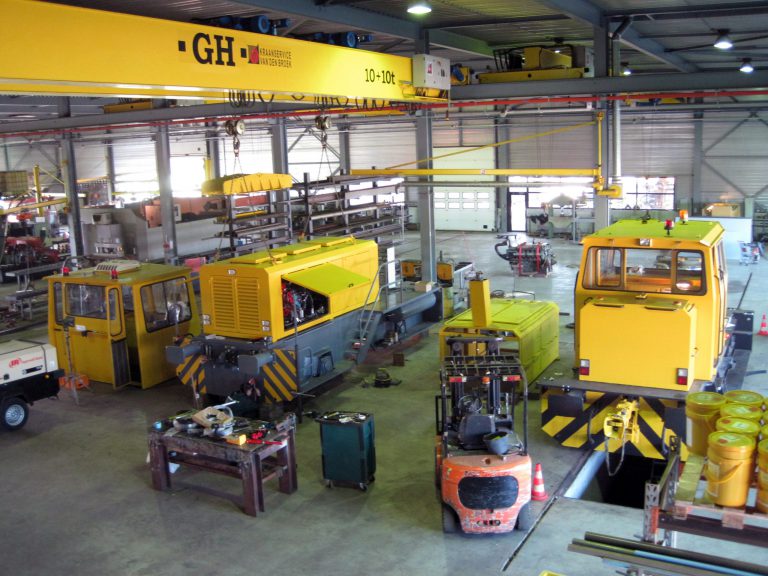 Frans: "At the beginning, we mainly made train or wagon shunting systems specially designed to move wagons on loading and unloading stations, also called shunting winches, and we did maintenance work on locomotives. The Rail department started growing and we started to do more and more assembly work. When I started working at Bemo, I also frequently worked in the field, putting the finishing touches to assembly jobs."
Our Team
Frans: "On the floor, we work with a hard-working team of experienced, well-trained and inquisitive guys. I always try to coach them as well as I can to achieve their maximum potential. Not only with the shunter locs we build, but also when the use our own machines in the workplace.
"We are constantly developing. We have automated the tamper, for instance, to make the work lighter and better to handle for the field staff, when the are packing the ballast under the railway.
I am proud of the team and of the new shunting locomotives that we are building in our professional workshop here in Warmenhuizen. We have a 12-metre CNC drill and milling machine; not everyone has such large facilities. We can process large products and we are good at it!"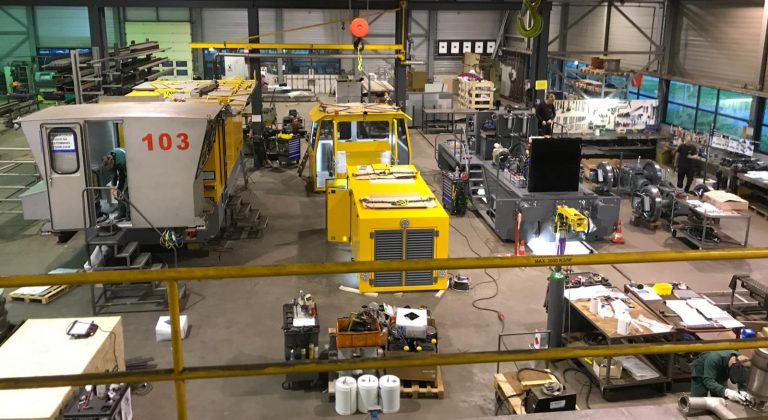 ---