Five new service vans for Bemo Rail
January 27, 2023
Service and maintenance Bemo Rail
No less than five new Mercedes Sprinter service vans were delivered to Bemo Rail recently. The vans, type 315 CDI GB L2 RWD, with an efficient, powerful engine that complies with the Euro 6d or Euro VI emission standard were supplied by Gomes Alkmaar.
Getting these commercial vans ready for use at the same time required quite a bit of planning, with so many different suppliers involved. We have been working with local companies for years and once again we choose the reliable customisation work of Storevan, Anna Paulowna for the interior.
The design of the art work was done by our designer Janno de Jong of Studio Valleyfive and the implementation by Reclasign (formerly FDS) from Warmenhuizen. Nice detail: the photo on the back of each van is different and shows a project that the engineer has worked on himself.
The inverters were installed by Electrostart Den Helder. Finally, the navigation and tracking system was installed, after which our service engineers could place their tools and machines back in order.
Quality, new construction, maintenance of crane tracks
Advanced safety and assistance systems were set up in each van, taking ergonomics, specific wishes and preferences into account. The vans meet all the required safety and quality standards that are part of Bemo Rails daily activities.
The Sprinters were delivered in two different heights. The photo shows the three low vans for the Rail Department which are used for construction and maintenance of rail constructions.
Maintenance, service and repair of shunting vehicles
The service technicians on the photos are Sean Molenaar and Chris van der Horst of our shunting department. They use the higher type service van. With these fully equipped vans and the modernest tools, Bemo Rail can continue to offer flexible maintenance, service and repair of shunting vehicles: from on-call contracts to a total or savings contract, with or without the availability of our 24-hour service.
We wish our engineers many safe kilometers!
Contact Bemo Rail maintenance rail constructions and shunting vehicles
Would you like to know more about maintenance and service of rail constructions and shunting vehicles? Click here for contact information.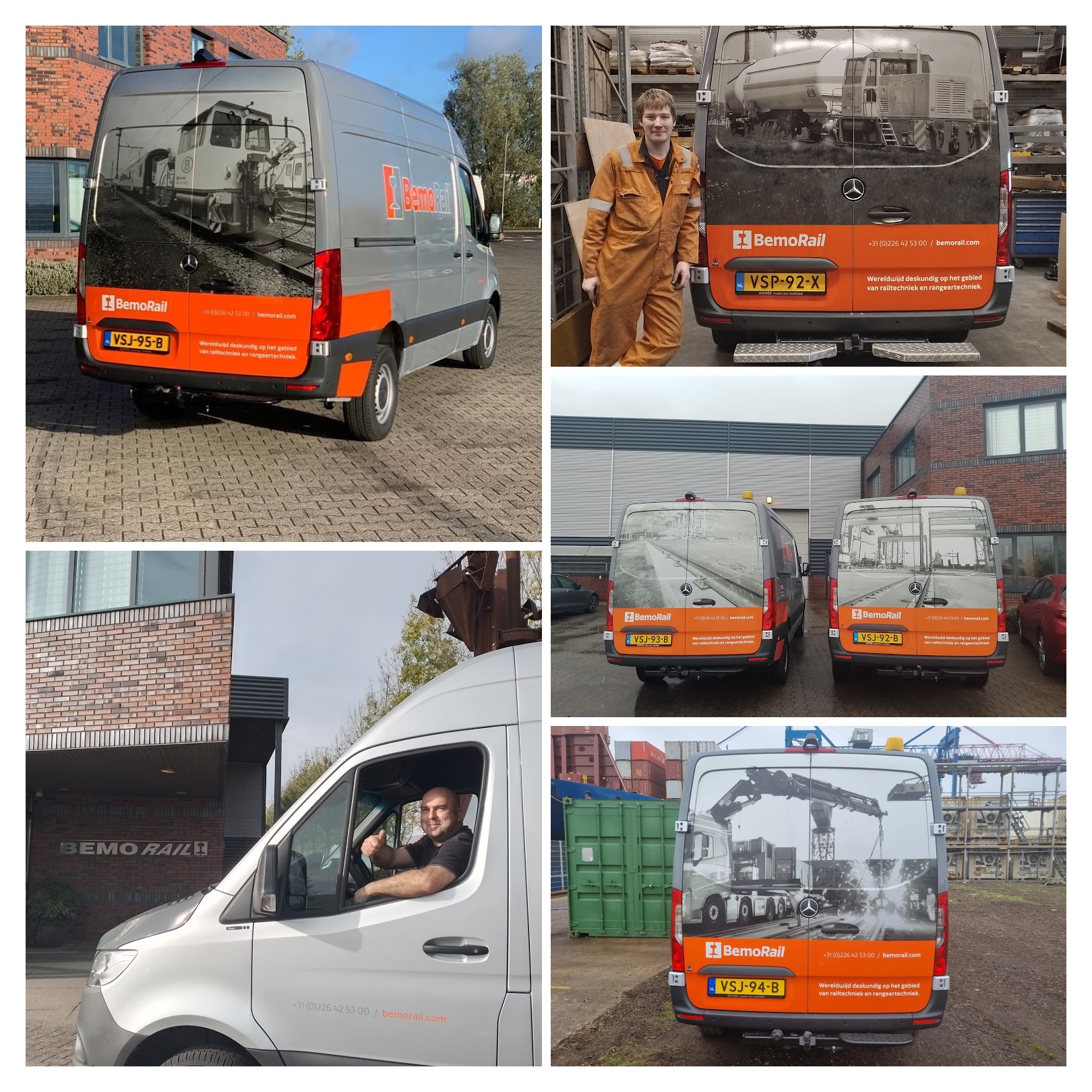 ---