BRD50 Lyondell; is opgeleverd en in gebruik
March 8, 2020
New BRD-50 locomotive deliverd to Lyondell Chemie Nederland B.V and taken into use.
The 2-axle locomotive is equipped with a diesel hydrostatic drive, suitable for accurate and safe movement.
Specifically for Lyondell, the speed is limited to 6km /h. The locomotive is also equipped with a braking system to stop the wagons, as well as an automatic RK900 shunting coupling, radio remote control and gas detection, which switches the locomotive off in the event of an emergency.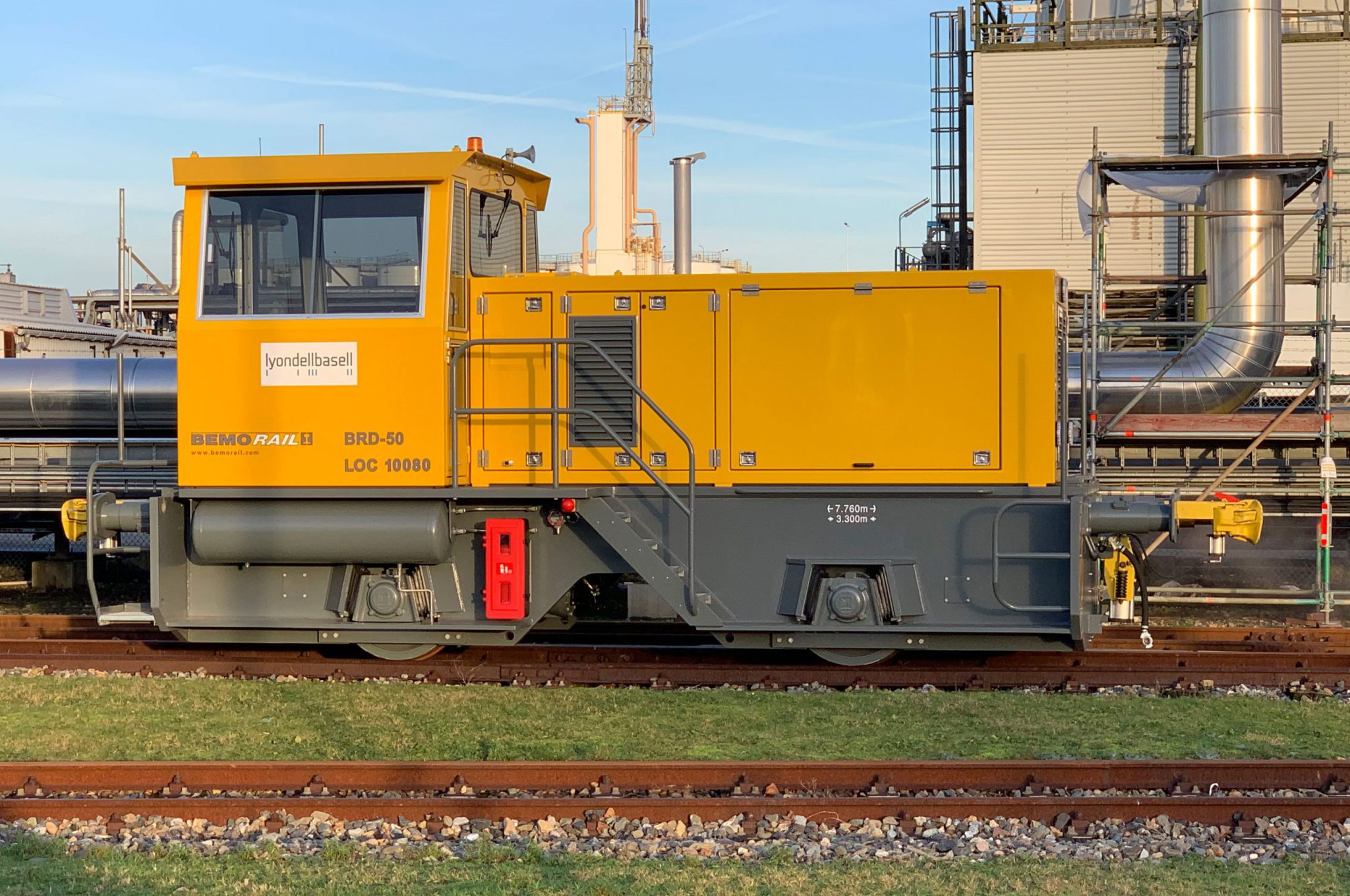 ---