Abu Dhabi, Khalifah Port Renovation
February 21, 2022
After a year with Covid-19 restrictions we resumed our projects outside of Europe, with a exiting renovation project in Abu Dhabi. At the Khalifah Port we started renovating almost 18 kilometres of container stacking cranes, commissioned by AD Ports.  
In the upcoming period we will continue the refurbishment of 24 block's of AS86-rail container stacks with discontinuous support, designed in-house by our Bemo engineering team. We also refurbish 2 block's of MRS87a rail stacks with discontinuous support. All track is fitted with a fixed-point solution to prevent any rail-movement.
We designed a construction using a weldable rail clip which can withstand high horizontal forces. The double clip has a high clamping force to create a minimum expending of the rails due to the high temperature differences and longitude forces of the cranes. At Bemo Rail we are used to projects in areas with high temperatures like Egypt, Morocco, Indonesia and Singapore, our products are custom designed to stand the warm circumstances.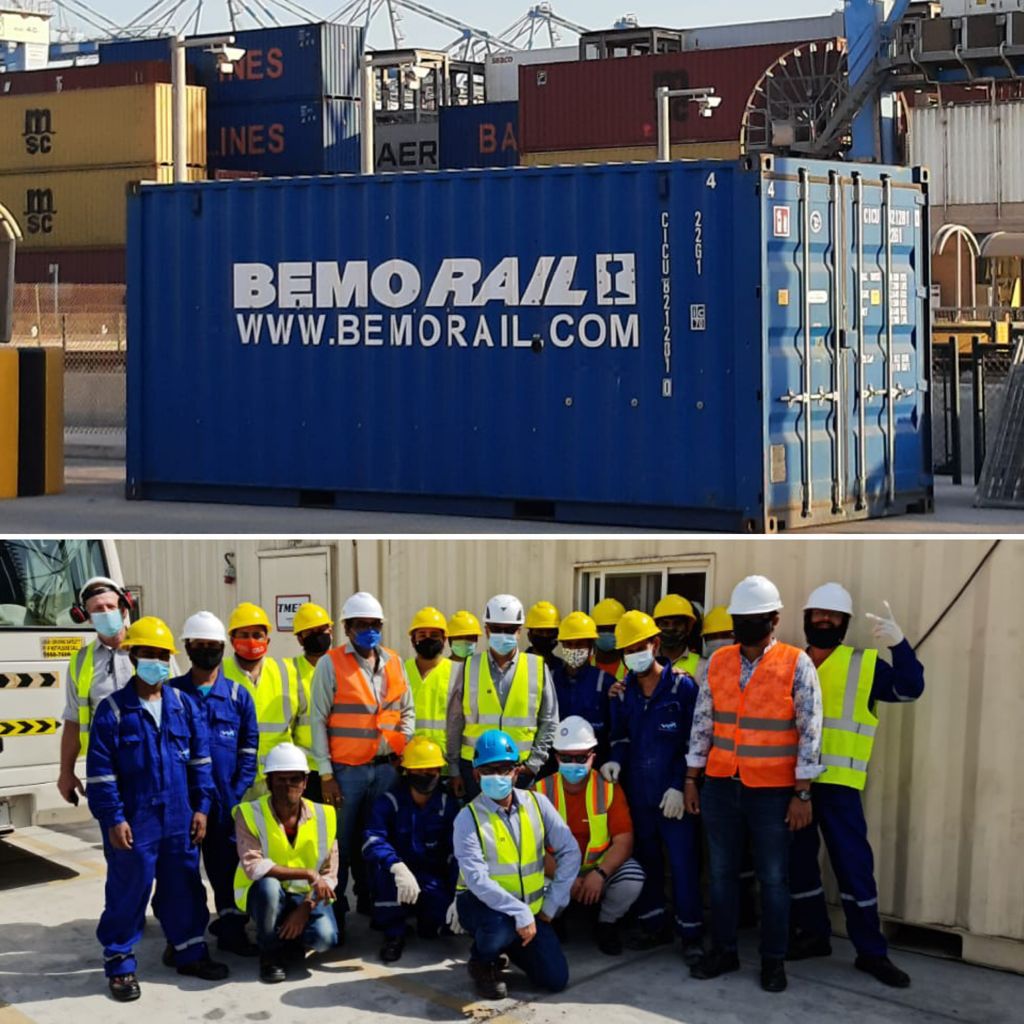 ---